Commercial Locksmith
The professional, vastly experienced commercial locksmith technicians on our staff are all local, bonded, background-checked, certified, insured, and licensed. Indisputably, there is simply nothing we cannot expertly handle when it comes
Automotive Locksmith
At that terrible moment when you realize you are locked out of your vehicle, your heart sinks. Your watch all your plans drift away. You wonder how you'll ever get to where you need to be on time.
Residential Locksmith
We offers our customers the finest quality in locksmith services for every residential lock and key issue that may occur, and at very reasonable prices.


Orlando Locksmith
Orlando Commercial Locksmith Services
Here at Quick Locksmith Service, we understand entirely that the security of your commercial property is your main priority.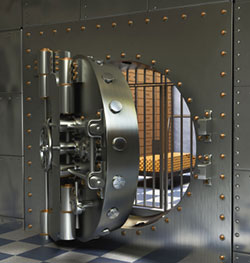 For this reason, if your commercial property is located in Orlando, Florida, then safeguarding your security is our key concern!
CALL ANYTIME (407) 602-7311
Just as our name says  when you call, an expert Orlando locksmith from Quick Locksmith Service will arrive quickly!
If you're ever locked out of your commercial building, or should you have any sort of security issue at your facility having to do with commercial locks and keys, you can fully rely upon us to be the most professional and well-versed in commercial security.
All commercial locksmith technicians here on staff are local, bonded, background-checked, certified, insured, and licensed. Simply put, there's no problem we cannot expertly deal with when it comes to commercial keys and locks, and protecting your security.
Day or night, we're here to help you 24 hours a day, 7 days a week!
And, our prices are very affordable. Quick Locksmith Service is your best value in Orlando, FL.
When it comes to solving any commercial lock and key emergency that could occur, we are a cut above all the rest:
commercial lockout emergency assistance 24/7
handling office lockouts
panic bars & emergency/fire doors
install & open safes
combination locks
access control
keyless remote entries
removing broken & stuck keys
business re-keying
keypads
upgrades to bump-proof locks
lock repairs
lock replacements
lock repairs following a break-in
master key sets
deadbolts
custom locks
new locks for desks, filing cabinets, & lockers
locks for mailboxes & dropboxes
…and lots more!
Quick Locksmith Service truly provides the best there is in commercial locksmith security services in town.
Find out for yourself why at Quick Locksmith Service, 24/7, superior excellence in commercial customer service is key!
Make an appointment anytime for a FREE consultation!
CALL US at (407) 602-7311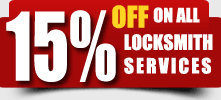 (407) 602-7311