Commercial Locksmith
The professional, vastly experienced commercial locksmith technicians on our staff are all local, bonded, background-checked, certified, insured, and licensed. Indisputably, there is simply nothing we cannot expertly handle when it comes
Automotive Locksmith
At that terrible moment when you realize you are locked out of your vehicle, your heart sinks. Your watch all your plans drift away. You wonder how you'll ever get to where you need to be on time.
Residential Locksmith
We offers our customers the finest quality in locksmith services for every residential lock and key issue that may occur, and at very reasonable prices.


Orlando Locksmith
Orlando Residential Locksmith Services
If you find yourself in that awful moment when you discover you're locked out of your house, it's such an infuriating realization. What a major interruption to your day!
Please, don't waste any time worrying!
CALL US NOW! (407) 602-7311
Just as our name says, whenever you call, a mobile Orlando locksmith from our staff will arrive quickly! We'll open your door in no time.
The expert residential locksmiths of Quick Locksmith Service are always at the ready day or night, to answer your call for assistance  wherever you live in Orlando, Florida.
We'll provide you with the perfect residential locksmith solution, 24/7! Whatever your residential lock and key needs may be, we are here to help you.
At very affordable rates, Quick Locksmith Service offers the finest-quality residential locksmith solutions for every residential lock and key problem that could arise.
Our professional Orlando locksmiths are all local, and, furthermore, each of us is insured, certified, bonded, background-checked, and licensed. Indeed, the residential locksmith technicians on staff at Quick Locksmith Service possess superlative credentials.
At Quick Locksmith Service, we offer you a wide selection of choices in residential key and lock services:
residential emergency lockout assistance, 24/7
open your door if you are locked out
safes for your valuables, guns, or important papers
combination locks
broken & stuck key removal
household re-keying
peepholes
deadbolts
garage & pool locks
lock repairs
upgrades to bump-proof locks
intercom system installed
video surveillance
custom locks
…and much more!
Have a question about any other residential locksmith service? Bring your questions to us.
Schedule an appointment for a FREE consultation. We'll always gladly share expert advice and discuss our high-quality locksmith hardware. We'll solve every residential locksmith problem that could arise.
CALL TODAY (407) 602-7311
Discover for yourself why 24/7, at Quick Locksmith Service, superior-quality residential customer service is key!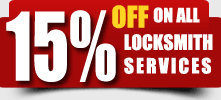 (407) 602-7311